The Checka Challenge showcases the ingenuity, creativity and all-around awesome talent of the Grifball community. Each week, the community is presented with a theme from which they create screenshots, film clips or photoshopped pictures.
Submissions will be judged based on originality, creativity, level of difficulty and how well it follows the theme. A winner will be picked and have their media featured on GrifballHub.
First of all, Merry Christmas and Happy Holidays to all our readers from everyone on the Hub. Have a happy and safe holiday!
This week's challenge winner is Beez the Killer. Congrats!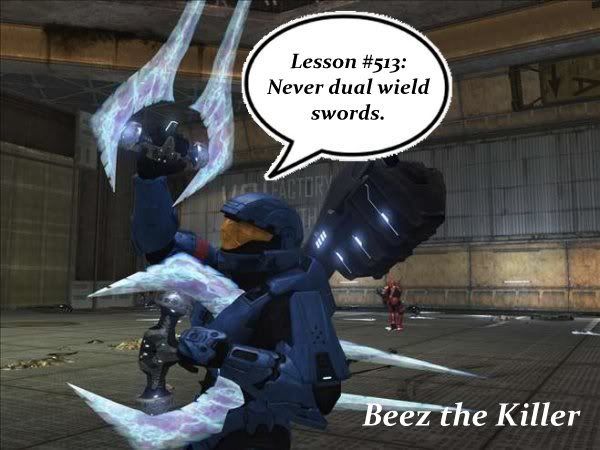 The Checka Challenge this week goes to Asdadogs.

Good luck with this week's New Years special challenge:

Please send your entry for this week over XBOX Live or Rooster Teeth to Goosechecka, or e-mail goose@grifballhub.com by midnight on Tuesday, December 29th. As always, please feel free to submit screenshots to be captioned or any other feedback. Thank you to everyone who makes the Checka Challenge possible!

Note: Winners of the Checka Challenge are determined by blind voting by Hub staff as well as outside contributors. Hub staff is not allowed to vote if they submit a caption and caption authors remain anonymous until votes are tallied.
Share this article