Welcome to the Checka Challenge, GrifballHub's weekly screenshot captioning contest! Every Wednesday, a new screenshot challenge will be issued for the community to tackle as well as the results from the previous week.
Last week's awesome picture was captured by the awesome guys at Midland Base: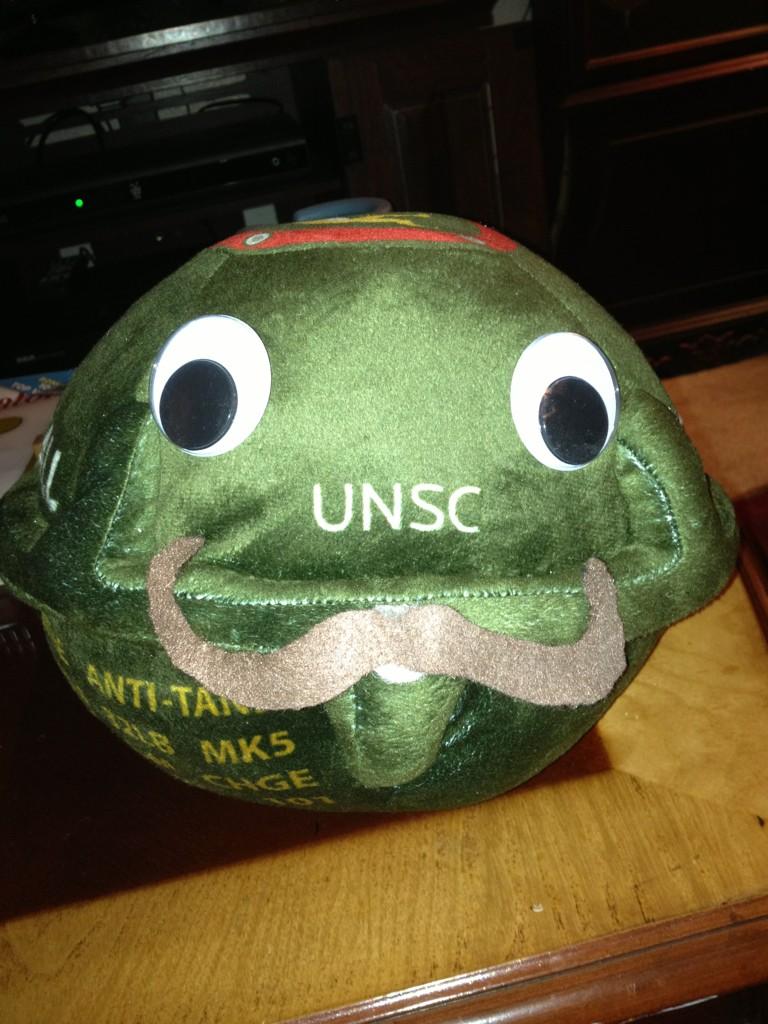 Man Canon in Grifball form. – Jedi Hunter
Its a grifball from the Wild West! – NecessaryEvil10
If you see anything suspicious while riding the train please contact a conductor. – Messiah Muffin
This is how you properly dress a Grifball. – Vetteking95
Ron Swanson's Grifball. – kegler73
It just needs a top hat and it can be an evil villain. – LoveableLambchop
Goose, where is my monocle? – germanicus1994
Kermit the frog, Grifbal style. – JshadowknightP
And my personal favorite….
Its a Grifball with a mustache and eyes. – imShad
Yes Shad. Yes it is.
Click here to see all of last week's entries.
This Week:
This week's screenshot is by oObex from his Halo 4 Grifball screenshot thread.

Click here to submit your caption!
Share this article